Frequently Asked Questions

Q: We require a complete, turnkey solution for the acquisition of injection molded components. Can Legacy Molding fill that need?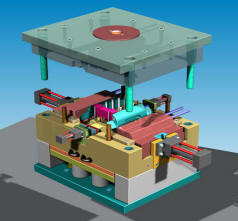 A: This is actually an area of specialization for Legacy Molding. While your drawing is still in the draft stage, Legacy Molding will provide the technical expertise needed to establish baseline project requirements, timeline and costs. Our network of established mold makers will be provided with the drawing and given the opportunity to quote the project. Of course, if you already own the mold, the cycle time will be greatly reduced and Legacy Molding will provide you with a schedule that is certain to meet and exceed your expectations.
---
Q: Tell us more about Legacy Molding's background...
A: For over a decade now, we have been serving customers across many industry segments, providing parts ranging from basic - to those with extremely challenging geometry and tight tolerances. In addition, Legacy Molding has experience with hundreds of different materials - providing us with first hand knowledge of their characteristics in the press and the impact on the finished component. Simply stated, we are ideally positioned to make your involvement with the process painless and, ultimately, satisfying.