News
Legacy Molding Corporation believes that simply maintaining the status quo is not going to meet customers expectations. Change and improvement are continual - the focus is always on identifying better ways of producing injection molded components.
Top Stories
Legacy Molding Adds Capacity for Large Parts
500 Ton All-Electric Toyo Press Goes Online

Repeated customer requests for large-part capability has now become a very real capability at Legacy Molding. In mid-2011, an order was placed for an all-electric Toyo 500 ton molding press, capable of producing parts with a projected area of over 200 square inches. Consistent with the Legacy Molding business model (and shown in the photo below), the press is fitted with a Yushin 3-axis robot, facilitating fully unattended (and lower cost) operation. According to Legacy Molding president Rob Wright, "The addition of the 500 ton servo-electric press opens the door to markets that had previously been closed due to part size limitations. We're very excited to discuss larger components with our current and prospective customers."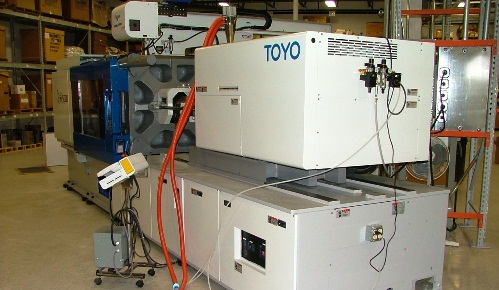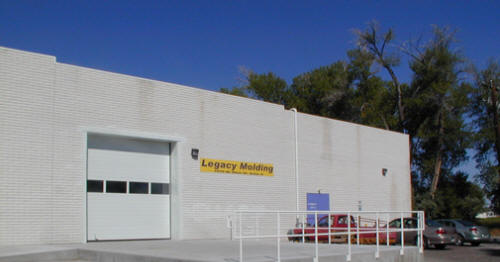 Legacy Molding Occupies New Facility


New Location on Riverton's West Side

In mid-2009, Legacy Molding assumed occupancy of their new, expanded facility, providing a platform for continued growth. According to company owner/CEO Rob Wright, "The new location is ideal in terms of offering room for growth, while not unduly burdening the organization with excessive overhead." Wright adds, "Logistically, the location on US Highway 26 provides ready truck access, and an easily identified location for visitors."

Another important facet of the relocation was the opportunity to re-design the plant layout with an eye toward improved material flow. The company used the design program SolidWorks

®

to plan the new shop floor, optimizing efficiency at every turn. Collectively, this strategic initiative will serve the needs of the organization and the expanding customer base for many years to come.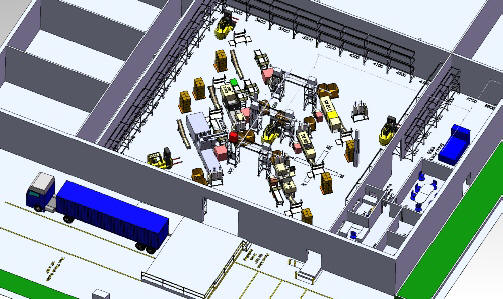 Wyoming Business Report Recognizes Legacy Molding
One of Wyoming's Largest

In their December 2008 "Book of Lists", the Wyoming Business Report identified Legacy Molding Corporation as the third largest privately held company in the state. This accolade was warmly received by Legacy president Rob Wright, "Our strategic plan for orderly, continued growth has been working, while never losing focus on Legacy Molding's core values of offering a high level of technical support and rapid turnaround to the existing customer base." Legacy Molding, started back in 2000, has exhibited consistent growth in the years since, resulting in recognition by the respected state business monitor, Wyoming Business Report.