A Full Spectrum of Injection Molding Capabilities
In many industries, there is no substitute for experience, and Legacy Molding brings a wealth of experience to the table. However, an organization must also possess the tools to get the job done - and we've made the investment in technology that surpasses many of our competitors.
Mold Design and Construction
There is no getting around the fact that the success of an injection molding project begins with design and construction of the mold. This is a process that can be very complex and demanding; it's a very good example of a situation in which failure to plan properly now can exact a heavy price later. It's also an area in which Legacy Molding shines due to decades of accumulated experience, and a working relationship with several highly skilled mold builders.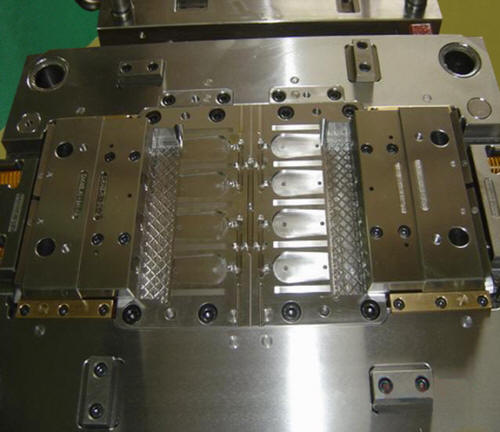 We have established strong, time tested relationships with this elite group of mold builders. These are companies (and individuals) that take a craftsman's approach to their job, using skills and equipment that not every mold builder has at their command. Combining our expertise with theirs ensures success; and a mold that will perform flawlessly from first article through to the 500,000th piece.
Process Control
Plastic injection molding demands a high degree of process control to ensure repeat quality. The process, the equipment and the operator must all work in harmony to create an environment of consistency.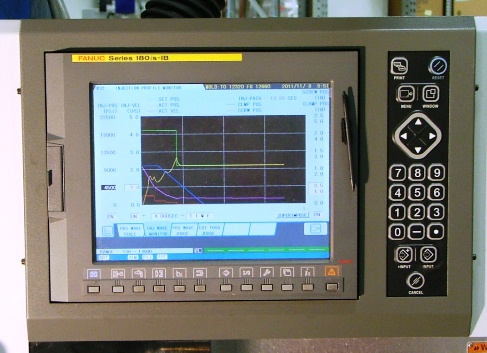 For Legacy Molding, this begins by identifying and acquiring molding equipment that takes advantage of technological advances made in the past few years. Those familiar with the industry know that all servo-electric equipment provides a degree of control and consistency not obtainable with older, hydraulic presses.
Legacy Molding has resisted the trend to remain with outdated, more economical equipment. We've invested in modern, servo-electric CNC presses that provide a framework for repeatability that is unsurpassed. For Legacy Molding, its an investment that is not only worthwhile, but absolutely necessary.
First Article
A cornerstone of the Legacy Molding quality system is rigid adherence to a defined first article program. A new mold being used during initial run-up may require minor modifications as the the process is fully debugged. Then, when fully conforming parts are being produced, strict First Article requirements are incorporated into the process and records created.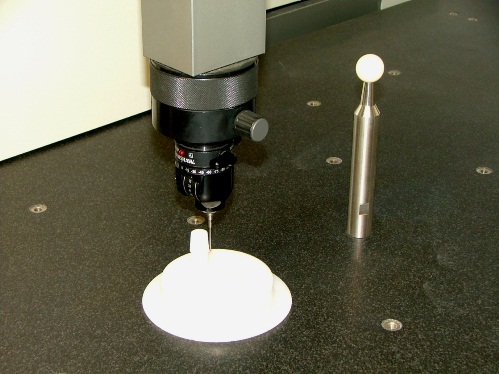 Every dimension is checked on a broad sample of parts using Legacy Molding's Mitutoyo CMM and other precision measuring equipment. These records become a benchmark - and the basis for establishing the dimensional stability baseline. In many cases the tolerances as stated on the drawing are tightened, with any excursion outside these control limits flagged as being in need of investigation.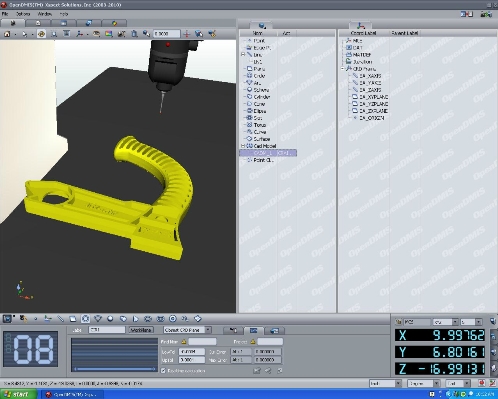 Legacy Molding

understands that effort expended at the front of the development process will offer sizable gains in quality and consistency moving forward



No-Risk "Test Drive"
Legacy Molding is confident that they possess all the attributes to make your project successful. Accordingly, we offer the no-risk "test drive" option that enables you to experience the Legacy Molding promise first hand. We'll install your mold into our presses and produce a trial run of parts for your approval. If you are dissatisfied for any reason, there will be no charge for this service. Now that's confidence!
Trust
Security of Your Intellectual Property

We fully understand the importance of safeguarding the proprietary nature of your design. You can be confident that there will be no discussion involving your project with anyone outside of our company or the mold builders - ever. For Legacy Molding, our word is our bond.