Rapid Turn Around


Your Parts - When You Need Them
!
Since its inception, the cornerstone of Legacy Molding's operating principles has always been the mandate to provide customers with rapid turn around and problem solving during each phase of the project. Transforming a difficult process into a controlled process is our strength.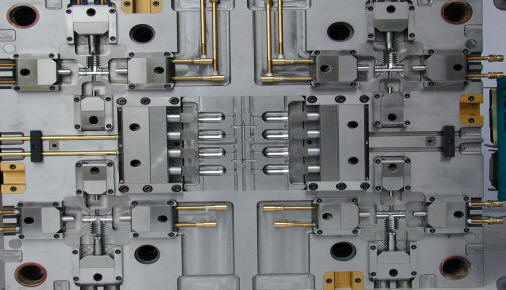 The foundation of this capability comes from a strong base of knowledge in the technology of injection molding and mold design. Mistakes made during the mold design and construction phase can quickly become magnified as the first article is produced - resulting in time consuming delays.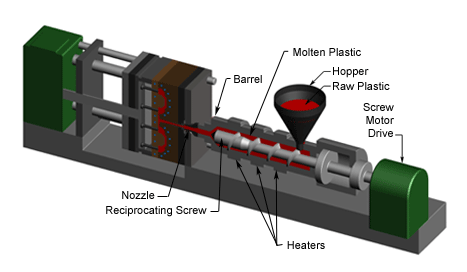 We understand that customers vary in terms of their own technical expertise; our involvement will be tailored according to what your needs and requirements dictate. All customers, however, are afforded the protections of the Legacy Molding Bill of Rights

Take The 2 Minute Tour
Click Here to see a brief slideshow highlighting the capabilities of Legacy Molding Corporation
Trust

Your relationship with Legacy Molding is based on an understanding that we must earn your trust and respect. This is accomplished through our strict observance of your confidentiality and the fact that we will commit 100% of our resources to the success of your precision molding project. Your timeline drives our schedule - milestones will be met and excuses will not be part of our vocabulary. We understand that in the end, only results matter.
Agility

An organization like Legacy Molding is not affected by the inertia that hampers larger companies in their quest to be customer responsive. Our lean, horizontal organization can react quickly - compressing lead times to a level that Legacy Molding customers have come to expect. Short-run jobs are a specialty; fast turn around is simply our way of doing business.
Technology

A finished product that consistently conforms to requirements and meets customer expectations is the result of structured process control and an investment in technology. Legacy Molding determined years ago that employing the latest technology was essential to success. This is underscored by our Servo-Electric injection molding presses, the intelligent application of robotics and our policy of remaining current on advances made within the industry.
No Lot Minimums

Many molding companies burden customers with a minimum lot size, but Legacy Molding is in tune with the smaller manufacturer whose quantities fall below these requirements. Our rapid changeover system reduces the overhead costs associated with a short run, giving us an edge with smaller volumes. If you've been frustrated by minimum charges imposed by some molding shops, contact Legacy Molding today with your specific needs.
Call Now
Let the experts at Legacy Molding Corporation explain how they can take the stress out of your next molded part project, 307-857-1111, ext. 111


If you're frustrated by your current injection molding supplier, learn more on how Legacy Molding can make the transition seamless by clicking here